IT Infrastructure Engineer in New York NY | NYC | Recommendations
Recommendations
From a C-level executive at [ ] Bank: [received] a voicemail from […] of Tech Systems […] left a very positive reference for you on her voicemail.

From a VP of Application Support at [ ] Bank: James is a hard worker and is very knowledgeable on various platforms.

From a Recruiter: Just got off the phone with [Head of IT at [ ] Bank] [ ] He had great things to say about you and I know it will be very helpful as we move forward in speaking about your strong technical abilities.

From a CTO: I just wanted to let you know that your diligence with working with BTP is really paying off. They have been much more responsive, and they are actually getting things done!

From a Director at NYC DoITT: James was hired as a Business Analyst to assist the City of New York in developing an eRetention Policy. Though the project never got off the ground, James did write a comprehensive document on what the City needed to do to reach its goal. James is very knowledgeable with IT systems and would be an asset to any company.
Subscribe to James (Jim) Garrigan Diversely Talented IT Infrastructure Engineer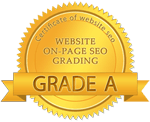 Hit Counter